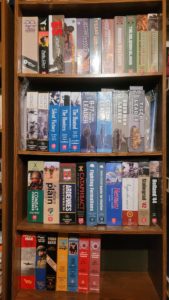 Most of my current collection is here. Missing are Men of Iron, Enemy Action: Kharkov, Wilderness War and Almoravid. Washington's War will soon be joining the crowd.
Putting out a call for aid: help me pick which game hits my table next!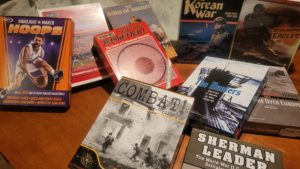 SUBHEADING
ANALYSIS PARALYSIS
I have an upcoming business trip that will take me out of the country for about 10 days. No big deal, except it throws my gaming schedule off-track.
With the impending trip I've decided not to start a new video series as I would almost certainly have to leave it unfinished until my return. Worse still, I'm uncertain which game I should turn my attention to on June 27th when I – hopefully – return to Hexed & Countered HQ.
That's where you come in. I am putting up a poll where you, the readers of the blog and viewers of the channel, can vote on which game I play next. The video detailing each of the choices is below – feel free to watch, or not, and vote away. As always, thanks!